3D Maya 04: Extrude and Subdivision Proxies
{youku}XMjY0Mjc2MTY4{/youku}
Create a box. Press and hold the Right Mouse Button (RMB) to choose selection options.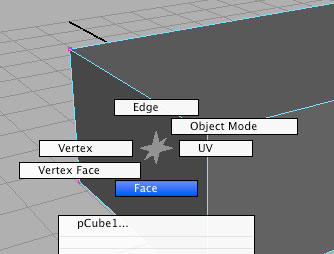 Select face, and then click on the top face of the box.
Edit Mesh > Extrude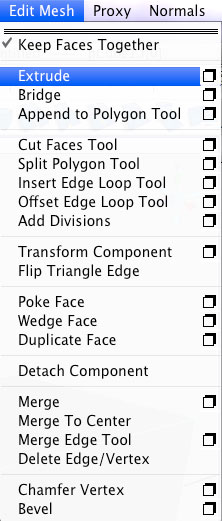 The shortcut is on the polygon tools shelf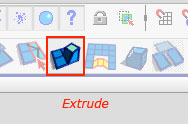 Notice the face now has four extra nodes in the middle of the edges. You are ready to extrude.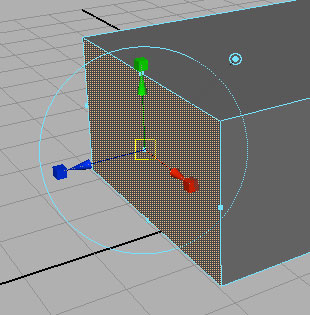 Proxy > Subdiv Proxy
You can see your subdiv polygon as you change it.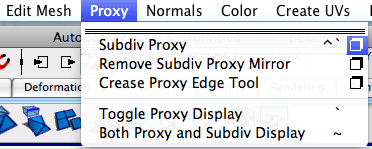 DO NOT DO MORE THAN 3 SUBDIVISION LEVELS. YOU WILL CRASH YOUR COMPUTER!!!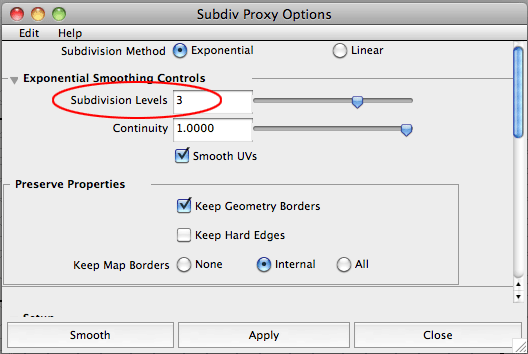 Assignment:
Create a hammer and a drinking glass using extrude and sub div proxies