3D Maya 05: Mesh Combine Two Polygons Into One
This is the simplified process of attaching necks, arms and legs to a body. First is an explanation of local and global space and extruding.
The difference between local and global space.
You can change between local and global space after you've pressed the Extrude button.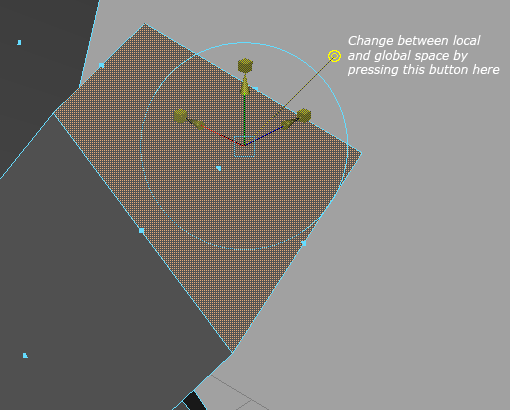 This is the technique used to join a head and limbs to a body in 3D. Keep your base polygons simple.
Mesh > Combine
Your two polygons must be merged into one shape. Make sure you are in object mode when you select them.
To snap vertices, press and hold 'V'
Window > Display > Polycount
Make sure your Vertices are merged into one
Edit Mesh > Merge to Centre